Buying a Home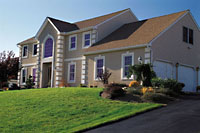 Buying a home is an exciting and complex adventure. It can also be a very time-consuming and costly one if you're not familiar with all aspects of the process, and don't have all the best information and resources at hand.
One of my specialties is representing the best interests of the San Diego and Southern California area buyers throughout the home buying process. My comprehensive, high-quality services can save you time and money, as well as make the experience more enjoyable and less stressful.
If you're like most people, buying a home is the biggest investment you will ever make. So whether you're buying a starter home, your dream home or an investment property, why not take advantage of my experience as a local market expert for San Diego and surrounding communities to make the most informed decisions you can, every step of the way?
How do you compare similar properties?
Location is the primary factor homeowners can't change about their property. Some buyers consider the condition of the property, but cosmetics can easily be upgraded with a little home renovation work. So we start by finding the right neighborhoods and communities.


What's the number one thing that can go wrong with the purchase?
On the buyer side, we primarily deal with appraisal or inspection issues, but we do our best to set expectations accordingly to prepare our buyers.
Things can go "wrong" for a buyer when their mortgage financing hits a speed bump, which is why I prefer to work with experienced lenders who can prepare us up front for any possible challenges.
How do you know if a neighborhood is safe?
By law, real estate agents are not allowed to give an opinion on a neighborhoods safety rating, however there are a number of online resources provided by local and national law enforcement that will allow buyers to do their own research.
My advice to buyers is to visit a neighborhood during the morning, afternoon, evening and night to get a feel for what type of activities are happening at different times of the day. Visiting a neighborhood also allows you to experience traffic patterns, which are obviously important to consider.
Rent or Buy?
This is a personal decision based on lifestyle, financial or employment security and the anticipated time someone plans on spending in a particular area.
The math works out differently for everyone based on their short or long term financial goals, but I try to separate the concept of what "home" means to someone from what their investment goals are.